Welcome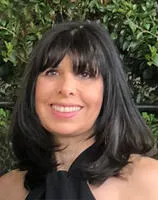 I am scheduling assessments for February 2024. You may schedule a 20-minute phone consultation (free of charge) through the Contact Me section of this website.
Allow me to introduce myself and my Pediatric Neuropsychology practice in Marin County.
I perform assessments of brain functions to develop a neuropsychological profile. I have worked in the field of Neuropsychology for over 25 years and have extensive experience assessing children, adolescents, and young adults in English and Spanish. I hold a Ph.D. in Clinical Psychology and a Post-Graduate Certificate in Clinical Neuropsychology. I am also a Member of the Psychiatric/Psychological Evaluation Appointment Panel for the Marin County Superior Court.
My areas of interest and expertise include the assessment of:
Learning Disorders: ADHD, Dyslexia, Dyscalculia, Non-Verbal Learning Disorder, Information Processing Deficits, Executive Dysregulation, Autism Spectrum Disorder
Developmental Disorders: Differential Diagnosis
Deficits related to Brain Disorders: Neurodevelopmental, Genetic, Epilepsy
Deficits related to Brain Injuries: Traumatic Brain Injury, Sports Concussion
Pre/Post Neurosurgery Cognitive Skills
Neuropsychological assessment is available in both English and Spanish. I perform classroom observations, if appropriate. I also perform on-site evaluations when requested.
Spanish assessment is administered in the Spanish language with neuropsychological batteries developed and normed for Spanish-speaking populations.
After the evaluation, you and your child will receive:
Comprehensive written report, score summary, graphs, and recommendations. 504 plan / IEP recommendations are included when necessary
Age-appropriate verbal report
Cognitive rehabilitation referral for brain injuries or post-surgery
Participation in IEP or school meetings, if requested
Individual training for studying skills
Individual planning and guidance for academic and/or workplace success
Follow-up consultations



Thank you for taking the time to learn more about my practice.