Welcome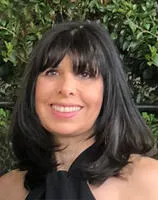 I am booked until the end of June 2023, and I am not scheduling new assessments right now. Please contact me in April 2023 to see schedule for August 2023. You may schedule a 20-minute free-of-charge phone consultation through the Contact Me page.
Allow me to introduce myself and my Pediatric Neuropsychology practice in Marin County.
I perform assessments of brain functions to develop a neuropsychological profile. I have worked in the field of Neuropsychology for over 25 years and have extensive experience assessing children, adolescents, and young adults in English and Spanish. I hold a Ph.D. in Clinical Psychology and a Post-Graduate Certificate in Clinical Neuropsychology. I am also a Member of the Psychiatric/Psychological Evaluation Appointment Panel for the Marin County Superior Court.
My areas of interest and expertise include the assessment of:
Learning Disorders: ADHD, Dyslexia, Dyscalculia, Non-Verbal Learning Disorder, Information Processing Deficits, Executive Dysregulation, Autism Spectrum Disorder
Developmental Disorders: Differential Diagnosis
Deficits related to Brain Disorders: Neurodevelopmental, Genetic
Deficitis related to Brain Injuries: Traumatic Brain Injury, Sports Concussion
Pre/Post Neurosurgery Cognitive Skills
Neuropsychological assessment is available in both English and Spanish. I perform classroom observations, if appropriate. I also perform on-site evaluations, when requested. *Due to safety issues related to the COVID 19 Pandemic, I am not currently offering on-site evaluations unless they are considered an emergency.
Spanish assessment is administered in the Spanish language with neuropsychological batteries developed and normed for Spanish speaking populations.
After the evaluation, you and your child will receive:
Comprehensive written report, score summary, graphs, and recommendations. 504 plan / IEP recommendations are included when necessary
Age-appropriate verbal report
Cognitive rehabilitation referral for brain injuries or post-surgery
Participation in IEP or school meetings, if requested
Individual training for studying skills
Individual planning and guidance for academic and/or workplace success
Follow-up consultations



Thank you for taking the time to learn more about my practice.